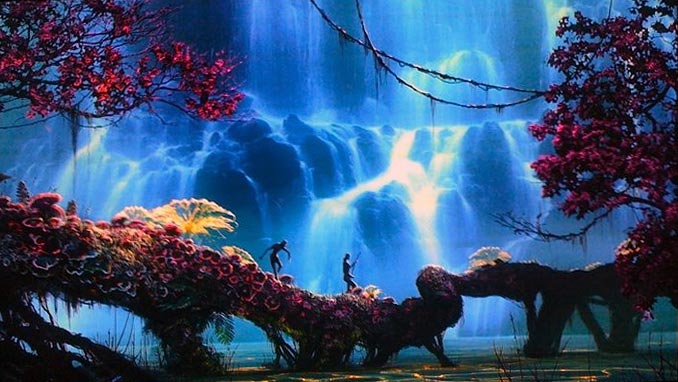 "Avatar" is a James Cameron movie in 3-D. Those words alone tell you a lot, but they don't tell you everything. Not by a long shot.
The "Avatar" plot is familiar, an easy mashup of cowboy movies, "Dances with Wolves," "Pocahontas" and even "Ferngully," a 1992 children's film in which the fairy people defend their rainforest from predatory loggers, with the assistance of a turncoat logger "gone native." (The "Ferngully" reference comes courtesy of Elder Daughter.)  There's also a backhanded swipe or two at U.S. policy in the oil-rich Middle East.
However, a more original, demanding plot might have detracted from the true achievement of "Avatar," which is the conception of an entirely new world and its presentation on the movie screen. Cameron, who has a taste for the grandiose, has said that watching "Avatar" isn't like watching a movie, "it's more like being in a dream state, like dreaming with your eyes wide open," and it's not bragging if it's true.
It's not bragging.
The …
Continue reading 'Avatar' is a holiday trip of a different sort »