A little bittersweet travelin' music tonight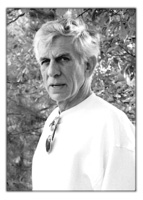 A friend of mine by the name of Paul Hemphill, a tall, lanky guy from Alabama, died last weekend after a bout with cancer.
Paul was a very good writer, and an even better person. I don't have any adventures with Paul to recount, although others do, because by the time I got to know him, most of his adventuring days were behind him. But he was a kind, straight-talking man of great wisdom, wit and humility. That ain't half bad.
After leaving the newspaper business, Paul took up honest work as an author, and he was damn good at it. One of my favorites was "Lovesick Blues: The Life of Hank Williams," a gently told tale about another lanky kid from Alabama. It's a damn fine piece of work. I read it a few years back when I was on a reporting trip along the Gulf Coast during and after Hurricane Rita.
At night I'd read Paul — sometimes by the little domelight in my car, where I had to sleep because all the hotel rooms were filled with refugees from Katrina and Rita. You can hear Paul's voice, his cadences and descriptions, as you read it. During the day, as I drove from town to town, I'd listen to Hank singing the songs Paul had written about.
Paul and Hank — not bad company for a business trip.
So, in Paul's honor, tonight's travelin' music: